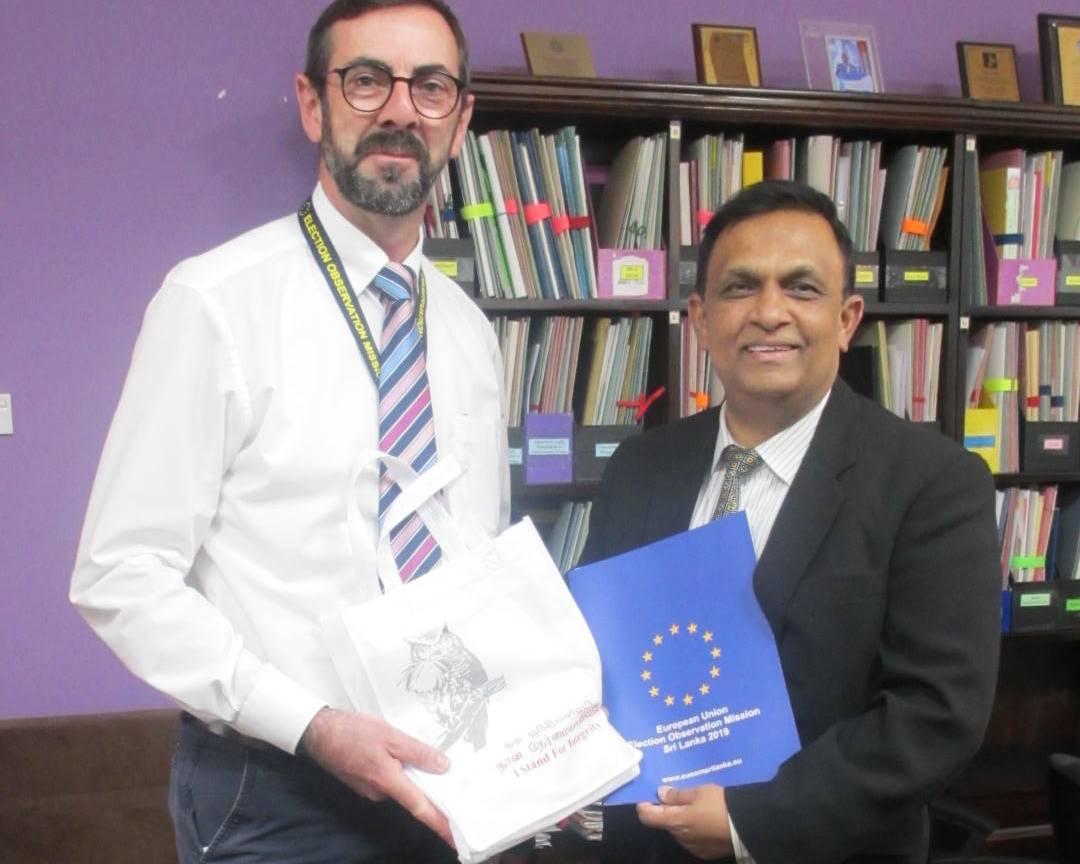 A Discussion was held between Mr Sarath Jayamanne President's Counsel, Director General of CIABOC and the Mr. Colm Fhay, Legal Analysts –Election Observation Mission European Union on impending Election of Sri Lanka and Anti-Corruption drive in the Country. Mr Fhay is in Sri Lanka as an Independent Observer for the impending Presidential election.

The Director General emphasis on the National Action Plan (NAP), which foresaw the requirement of Election Campaign Finance Act. At present the Election Commission is working on drafting and presenting the Act to the Parliament. The NAP integrates a multi-pronged strategy, premised on four core pillars as the foundation of the country's anti-corruption plan. These four pillars are Prevention, Value Based Education, Institutional Strengthening and Law and Policy reforms. Supplementing the NAP, four hand books were presented on the same day of the launch of the NAP, that included, Conflict of Interest rules, Gift Rules, Integrity Hand Book and Required law amendments to the Asset Declaration Law, CIABOC Act, Bribery Act, Election Campaigns Finance Law, Proceeds of Crimes Law etc.
At present CIABOC is working with the legal draftsman's department on composite Assets declaration Law. Further to this Corruption prevention unit was established along with the launch of the National action Plan and the recruitment of the officers to the unit is underway. Even though there are several challenges faced by the commission, the progress achieved by the commission with in the short span of time was praised by Mr. Colm Fhay.